Ad blocker interference detected!
Wikia is a free-to-use site that makes money from advertising. We have a modified experience for viewers using ad blockers

Wikia is not accessible if you've made further modifications. Remove the custom ad blocker rule(s) and the page will load as expected.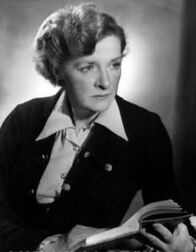 Dame
Gladys Cooper
(Dec 18, 1888 - November 17, 1971) was an English actress who appeared on the stage, television, and film. Famous for playing aristocratic matronly characters, she performed in supporting roles in such classics as
Rebecca
,
Now, Voyager
, Song of Bernadette,
The Happiest Millionaire
and
My Fair Lady
.
She appeared in three episodes of The Twilight Zone.
Episode Appearances
Edit