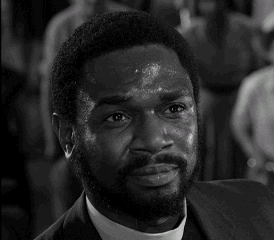 Reverend Anderson was a character appearing in the Twilight Zone episode I Am the Night—Color Me Black. He was played by actor Ivan Dixon.
Biography
After the execution of Jagger, he confronted the town, who had wanted his hanging, suggesting the reason behind the unending darkness is the incessant hatred that the human race creates against itself.
Ad blocker interference detected!
Wikia is a free-to-use site that makes money from advertising. We have a modified experience for viewers using ad blockers

Wikia is not accessible if you've made further modifications. Remove the custom ad blocker rule(s) and the page will load as expected.