This page is about The Twilight Zone (2002 TV series). For other uses, see The Twilight Zone (disambiguation).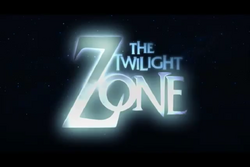 The Twilight Zone was an American anthology TV series that aired from 2002 to 2003, airing only a single season of 44 episodes.
Summary
A second revival was attempted by UPN in 2002, with Forest Whitaker as The Narrator and theme music by Jonathan Davis (of the rock group Korn). Broadcast in an hour format with two half-hour stories, it was cancelled after one season. The critical and audience reaction to this revival was generally mixed, much as the previous two series had been. The series did see an extension of its life in the form of syndication, later aired on myNetwork TV during the summer of 2008 into early 2009.
Guide to Episodes
See also
Notes and References
Notes
References
External Links
Ad blocker interference detected!
Wikia is a free-to-use site that makes money from advertising. We have a modified experience for viewers using ad blockers

Wikia is not accessible if you've made further modifications. Remove the custom ad blocker rule(s) and the page will load as expected.